Barbara Kanellopoulos, President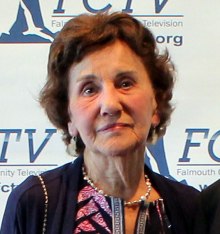 Barbara, a retired teacher, has lived in Falmouth with her husband and family for over fifty years. She is a Town Meeting Member, a member of the League of Women Voters, of No Place for Hate Falmouth, and a volunteer for Around the Table, a Falmouth soup kitchen. Currently she enjoys working with other FCTV volunteers and staff in producing Conversations with Barbara. The program showcases local residents who have stories to tell about their lives, their concerns, and their passions. Barbara also enjoys reading books, writing fiction and nonfiction, and walking with friends.
Diane Jemmott, Secretary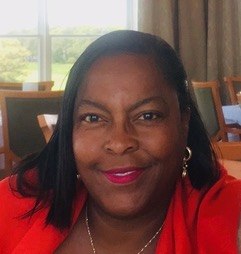 Founder, co-owner and former president of Cape Jones Consulting, LLC, a professional services firm specializing in advocacy, strategic planning, positioning and community engagement, Diane has years of experience in the fields of government relations, management, organizational change, policy analysis, strategic planning and implementation, positioning, and program development. Diane's expertise also includes federal, state, regional and local government relations and community engagement. Prior to relocating to the Cape, Diane was Executive Vice President at Washington DC's leading government consulting firm, The Carmen Group.
Teri Ferreira-Keys, Treasurer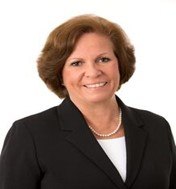 Teri is a Branch Manager at Martha's Vineyard Bank for the Falmouth and Woods Hole locations. She has over 43 years of banking experience. Teri is a graduate of Falmouth High School and attended Fairfield University. Currently, Teri is a Board Member for the Cape Cod Apartments Senior Housing, Board Member for the Friends of Falmouth Senior Center, a member of the Steering Committee for Gosnold, Inc., and was a member of the Falmouth Chamber of Commerce as an Ambassador.
Born and raised in Falmouth, Teri is committed to the Falmouth Community. Teri lives in North Falmouth with her husband, has 3 children and 2 grandchildren.
Linda Davis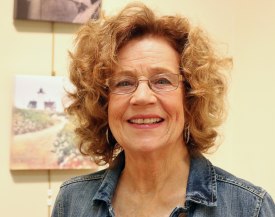 Linda is an ardent community supporter who has worked with numerous organizations in Falmouth including FACES, Davisville Civic Assoc., Falmouth Historical Society, Harbor Farms and currently as a Town Meeting member and Fundraising Chairperson for the Committee to Encourage Public Art. She is a 13 year member of the Social Studies Department at Falmouth H.S., where she ultimately served as department head.
Todd Duffany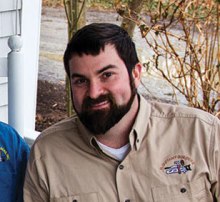 Todd Duffany, a native of Falmouth, is the Vice President of M. Duffany Builders in Falmouth. A graduate of Falmouth High School, Todd has a degree in aviation from Daniel Webster College and has a pilot's license. He is a Falmouth Town Meeting member and a current board member of Homebuilders of Cape Cod. Active with local youth sports, he has also been a board member of Falmouth Youth Football and Falmouth Youth Lacrosse. In his spare time, he enjoys boating, fishing, snowmobiling, and spending time with his kids.
Megan English Braga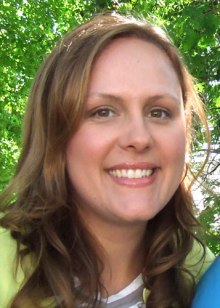 Attorney Megan E. English Braga has practiced law for more than a decade. She has worked in District, Superior, Probate, and Family and Housing Courts across Southeastern Massachusetts. In addition to her advocacy as private counsel, she has also worked as an Attorney Representing Children (ARC), as a Guardian ad Litem, and as a Special Master. She has represented indigent defendants in the trial court and has volunteered her services for WECAN assisting individuals in transition.
In 2009, Attorney English Braga returned to her native Falmouth and opened her own law practice. She has focused her work in the area of criminal defense, juvenile law, domestic relations, civil litigation, and estate planning.
Before studying the law, Attorney English Braga worked in the field of education for more than a decade. She has been a classroom teacher, after-school program coordinator, and a special needs advocate at the primary as well as secondary school level.
Attorney English Braga also worked as a clinician for the Justice Resource Institute, where she provided clinical treatment to adolescents committed to the Department of Youth Services. She collaborated with state and community agencies as well as families to help re-integrate youth into the community. Her work has taken her abroad, where she has assisted in the care and protection of abandoned and institutionalized children in Romania.
In 2003 she earned her Master of Education degree from Harvard University Graduate School of Education, where she focused on conflict resolution, trauma intervention, violence prevention, and adolescent development. As a Student Support Counselor in the Boston Public Schools, she collaborated with Massachusetts General Hospital and Harvard University to promote positive development and implement intervention services for low-income students and their families.
Attorney English Braga brings the skills learned through her diverse past work and academic experiences to bear in her current practice of law. In her private time, Attorney English Braga remains active in her community as a member of the Falmouth Select Board, Vice President of the Portuguese American Association of Falmouth, Vice Chair of the Board of Trustees at Falmouth Academy, member of the board of Volunteers in Public Schools, and involvement in a number other civic organizations.
Ahmed Mustafa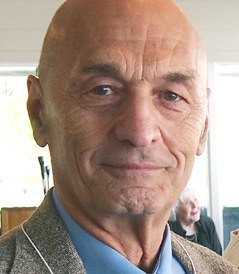 Ahmed is a 30-year precinct and town meeting member and recently retired from several terms of service to the Town of Falmouth on their Board of Selectmen. He serves on the Board of Directors of the Otis Civilian Advisory Council, is a member of Disabled American Veterans, Veterans of Foreign Wars, American Veterans (AMVETS), Elks, and Marine Lodge of Masons. Ahmed is the Vice-Chairman of the Falmouth Veterans Council and is retired from the US Air Force as a Senior Master Sergeant and retired from the Massachusetts State Police as a Lieutenant.