---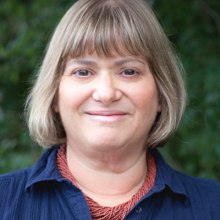 Debra Rogers, Executive Director/CEO
deb@fctv.org
Debra has worked in Community Media since 1982. She is the Executive Director/CEO of Falmouth Community Television, a position she has held since 1996.
Through her ongoing involvement with the Alliance for Community Media (ACM), a national trade and advocacy organization, Debra works to advance the cause and garner support for community media on the state, region and national level. She served on the ACM National Board of Directors for 12 years (National Chair from 2009-2012). She returned to the ACM National Board in November 2019 and now serves on the Executive Board as Treasurer. She has served on the ACM-Northeast Region Board since 1994. She also serves on the Board of Directors of the Alliance for Communications Democracy (ACD), a national organization whose mission is to participate in significant court cases and FCC proceedings, and to advocate for constitutional rights, franchise enforcement, media ownership, and other concerns of public, educational, and governmental (PEG) access. Her role in the ACM, ACM-NE and ACD has focused on the areas of public policy/advocacy, conference planning, finance, personnel and board development.
Here in Falmouth, Debra is an active member of the Falmouth Chamber of Commerce, Falmouth Local Emergency Preparedness Committee, is an elected Town Meeting member for Precinct 5 and is a board member of Falmouth Jewish Congregation and the Upper Cape YMCA.
Debra is a founder and former board member of ArtsFalmouth/JazzFest Falmouth, an organization which she chaired for several years and served six years on the board of the Falmouth Cultural Council.
Debra is the recipient of the 2006 Sherwood Leadership Award, 2007 Buske Leadership Award, is a 2021 graduate of the Institute for Nonprofit Practice (INP) Core Certification Program and holds a BS in Science from Fitchburg State University.
Debra and her husband David, an electrical contractor, raised their daughter Amanda here in Falmouth. Debra and David live in North Falmouth with two adorable cocker spaniels Dusty and Mogley.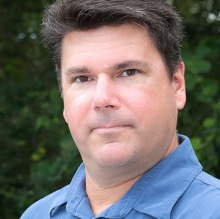 Bob Fenstermaker, Director of Operations
bob@fctv.org
Bob Fenstermaker has worked in professional broadcasting for over 25 years. He returned to Falmouth with his wife and daughter back in 1997 to the Town in which he grew up.
The first 12 years of his career was spent shooting, editing, and directing television news for various affiliates around the country. He was a two-time Emmy nominated videographer and awarded "outstanding achievement" for both News and News Features/Storytelling. Bob made the switch to commercial production in Nashville, Tennessee, first as a Production Videographer, and then as Production Manager for Speer Communications. Speer was the first fully digital, full-service production facility in the country. Clients included NBC, CBS, ABC, Good Morning America, The Today Show, The Family Channel, Sports South Network, Country Music Awards, and MOR Music, among others. Upon returning to the Cape, Bob ran Mashpee Community Television, as well as contributing content to Comcast's regional channel, CN8, reaching 6.2 million viewers daily. Bob joined FCTV in the Fall of 2011 as Programming and Training Coordinator before becoming Director of Operations in early 2013. Bob looks forward to working with FCTV members and sharing his knowledge and production experience.
---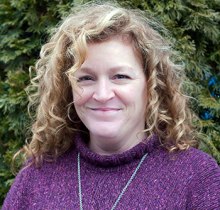 Lorre-Jo Joyce, Office Manager
officemgr@fctv.org
Lorre-jo joined FCTV in 2017 as the Office Manager and brings over 30 years of financial and administrative experience to the team. Previously she was a Legislative Liaison to State Representative Tim Madden serving Dukes, Nantucket, and Barnstable County, she was a draftsperson for Alden Yachts in Portsmouth Rhode Island and served as Office Manager to various corporations for well over two decades. Lorre-jo and her husband James live in Falmouth, and she is the proud mother of Scottie and Taryn.
---
---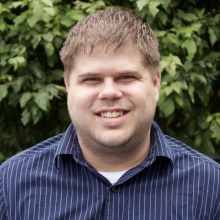 Allen Russell, Production & Education Manager
allen@fctv.org
Allen Russell is the Production & Education Manager at FCTV. Allen is a graduate of Fitchburg State University, where he earned his BS degree in Communications with concentrations in both video production and a minor in international studies. He has worked in community television for three years, first in Raynham, MA and then at the Lakeville community television station.
During his time in local access, he has produced a number of well-received documentaries on local history. Allen started his career working at a local NBC station as a Master Control Operator. Since then, he has also worked as a freelance photographer for a number of companies including, Lifetouch, as well as Strategy&.
---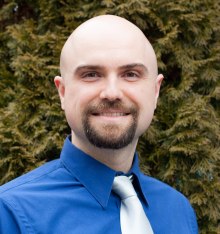 Ryan Webber, Educational Access Coordinator
ryan@fctv.org
Ryan Webber has worked in professional broadcasting for over 15 years. He is a graduate of the University of Vermont, where he earned his BS degree in Cell and Molecular Biology with minors in Psychology and Chemistry.
Ryan started his career working as a production assistant at WABI-TV5 in Bangor, Maine and quickly worked his way into news and live event production. Since then, he has worked in a number of school districts across New England, including the last ten years in the Falmouth Public Schools. As the webmaster, systems administrator, social media manager, video teacher, and educational television access coordinator for the Falmouth Public Schools, Ryan enjoys working with students in a variety of roles.
---
Kurt Achin, Membership and Outreach Coordinator
kurt@fctv.org
Kurt Achin worked as a news writer and producer with Headline News and CNN International, where he was deployed to Hong Kong to launch various new programs for regional Asian and global audiences.
He spent seven years as a bureau chief and correspondent with Voice of America News in Seoul, South Korea, and New Delhi, India, with assignments around the region.
He launched and hosted for five years a cultural and current affairs radio program, Koreascape heard across the Seoul Metropolitan region, Gwangju, and Busan on TBSeFM, Korea's largest English language terrestrial broadcaster.
After nearly two decades abroad, he returned to his hometown of Falmouth and spent several years immersed in learning about regenerative local agriculture. He is currently a board member with Farming Falmouth and produces the FCTV program Growing Together and various educational video workshops for the organization.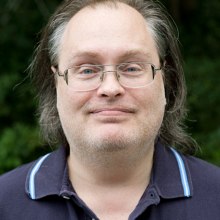 Anthony Sadera, Communications Manager
tony@fctv.org
Anthony Sadera is an experienced web developer, programmer, trainer, videographer, audio engineer, copywriter and announcer. Originally from the Berkshires, and educated at Boston University's School of Public Communication, Anthony's career began in radio where he was the Morning DJ and Producer for the award-winning Pioneer Valley station WRSI.
While not on air, he was volunteering and working in local access television and computer graphics, finally becoming a fulltime local access specialist in the early 90's. He first came to Falmouth to become Access Coordinator at FCTV under John Donovan, and then Debra Rogers. Anthony also became a webmaster in the mid-90's and eventually became Cape.Com's Vice President in charge of Web Operations until they were purchased. Since then, Anthony has been working PEG access television and web development and recently taught video and programming at Falmouth High School.
---
---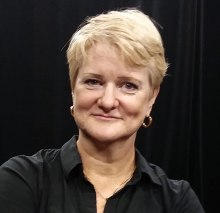 Eileen Preston, Government Access Coordinator
eileen@fctv.org
Eileen is a graduate of UMass Boston where she earned a B.A. in both English and Theater and a certificate in Politics and Government, and a Masters' in the Humanities from California State University at Dominguez Hills.
Previous to joining FCTV, Eileen received the FCTV Producer of the Year Award for her program Solutions, an interview program highlighting Falmouth citizens who contribute lasting solutions to local challenges. Eileen also served as the News Director at WKKL radio station where she had a morning drive show and produced and hosted What's On Your Mind? a mental health discussion program.
Eileen has lived in Falmouth since 2003 with her husband Patrick, and their two children, Virginia and Patrick. She is very happy to be engaging in work that combines her interests in media, politics, and community service at FCTV.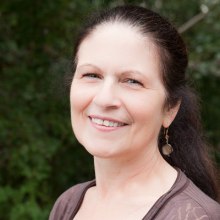 Marcia Huyette, Facility Assistant & Gallery Coordinator
marcia@fctv.org
Marcia has worked for over 30 years in the visual and graphic arts, and in the printing and publishing industry. She has served as artist, illustrator, designer, editorial cartoonist, writer and art director at newspapers, magazines, printing companies, and in her own graphics and printing business on Cape Cod for fifteen years.
Holding a BA in Art Education from the University of Northern Iowa (UNI), Marcia has free-lance taught drawing, painting and pastel. She has self-published a book, raised a daughter, been the lead-singer in a local Reggae band, spent many hours on stage in community theaters on the Cape, and participated in art and writing workshops all over New England.
As a fine artist, Marcia exhibited at the Maser Gallery in 2012.
---