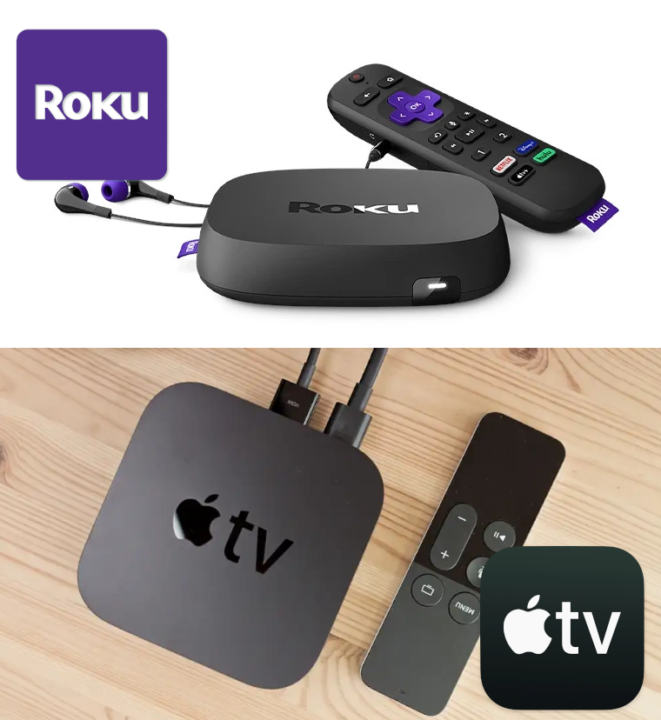 Programming from Falmouth Community Television (FCTV) is now available to anyone with a Roku or Apple TV device. Users of these popular streaming alternatives to cable television can now install the Falmouth Community Television video app and view live, high-definition (HD) streams of FCTV's Public, Education, and Government Channels and video-on-demand (VOD) of selected programs. Unlike on Comcast (or Xfinity), FCTV's programming on Roku and Apple TV can be viewed anywhere these streaming services are available, not just within the Town of Falmouth.
FCTV recently upgraded its playback system to take advantage of recent advances in programming technology. These upgrades included replacing an outdated system for streaming the Public, Education, and Government channels to the FCTV website at www.fctv.org in HD, along with availability on "over-the-top" (OTT) alternatives to cable TV. In addition to Roku, Apple TV, and FCTV's popular YouTube channel, VOD programs can now be viewed directly within the searchable programming schedules on fctv.org, with new VOD programs being added weekly. These upgrades to the playback system came at significant expense and FCTV, a 501(c)(3) public charity, hopes to offset the costs of the upgrade with donations from the public.
Once the Falmouth Community Television channel app has been added to their Apple TV or Roku account, viewers can watch live and VOD municipal meetings such as the Select Board, Planning Board, Conservation Commission, Zoning Board of Appeals, or School Committee along with many FCTV Original programs such as THE Conversation, Falmouth In Focus, Cooking In Falmouth, FCTV Exclusives, or Poetic License. Many notable cultural and athletic events throughout Falmouth will also be available on the channel app.
For instructions on how to access FCTV on Roku or Apple TV, go here or email info@fctv.org. A viewer must have their own Roku or Apple account and streaming device to access the Falmouth Community Television channel app. To watch FCTV on a smartphone or tablet, users can now download an app called "Cablecast Screenweave" which can be found on the Google Play Store or the Apple App Store. Within Cablecast Screenweave, users can search for Falmouth Community Television and have access on their Android or iOS device to the same FCTV programming available on Roku and Apple TV.